2022 Advisory Council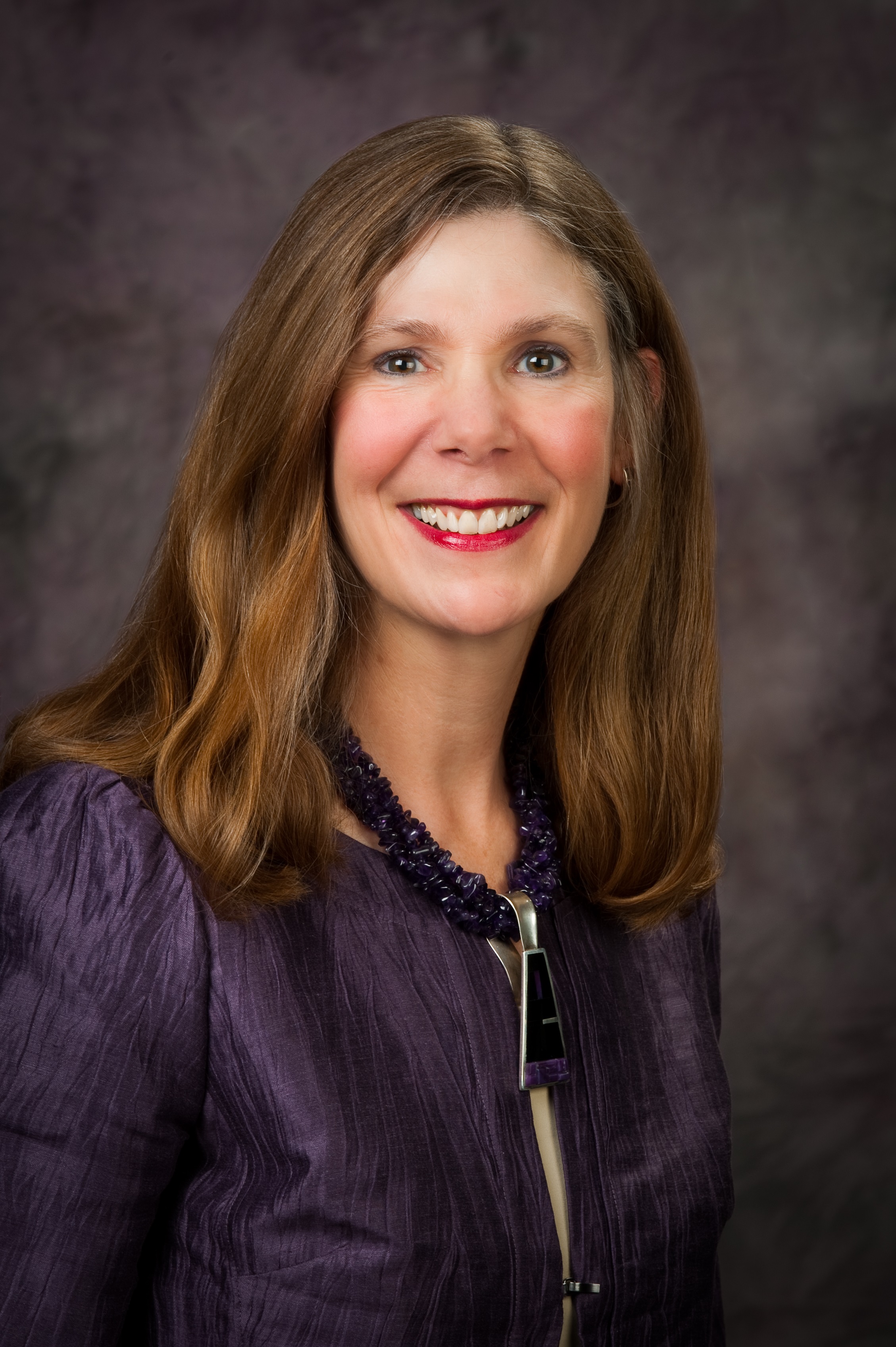 April C. Mason, Advisory Board Chair
Retired, Kansas State University
April Mason served as the Provost and Senior Vice President of Kansas State University from January, 2010 to June 2018.  As the University's Chief Academic Officer, she oversaw the academic dimensions of the university and ensured the university's academic standards. In cooperation with the president and the Deans Council, Mason provided leadership in the development, review, and operationalization of policies and goals regarding instruction, research and outreach programs. While in this position, Mason served as the Chair of the Association of Public and Land Grant Universities Council on Academic Affairs and was a founding member and Chair of the Association of Chief Academic Officers, a group associated with the American Council of Education.  Before joining Kansas State University, Mason held faculty and administrative positions at Colorado State University and Purdue University.  April holds her doctorate degree in Nutrition and her master's degree in Botany from Purdue University, West Lafayette, IN and her undergraduate degree in Biology from University of Mount Union in Alliance, Ohio.

Members: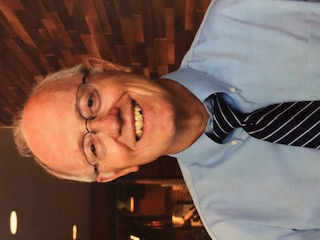 Paul A. Blake
Retired, Ferris State University
Paul Blake served as Provost and Vice President of Academic Affairs from 2014-2020. He holds a PhD in English from Michigan State University and a Bachelor and Master degree from Michigan State and Ball State University respectively. Prior to becoming Provost, Dr. Blake served Ferris State as Associate Provost of Academic Operations from 2010-2014, Associate Dean of the College of Education and Human Services from 2005-2010, Director of English Education from 2000-2007, and Professor of English from 1989-2005. His career at Ferris State University spanned 32 years. Dr. Blake began his career teaching high school English. He also coached football at the high school level and then at Ball State University.
During his tenure as Provost, Dr. Blake helped to lead initiatives that saw growth in a number of areas. Those areas included that grant-funded faculty research, initiatives in pedagogical innovation, interdisciplinary and inter-professional education initiatives and research, partnerships in community literacy, community health initiatives and ongoing grant-funded work on a rural health center partnership, corporate and professional development, university-wide assessment initiatives, significant dual and concurrent enrollment growth, and General Education revision and redesign. He helped to implement the university Academic Literacy Center to help identify, diagnose, and improve academic content literacy barriers for undergraduate, graduate, and professional program students. He also helped create community development initiatives, worked with university and program accreditation, and organized the first campus-wide Innovation Fair to celebrate both individual and collaborative efforts by faculty and staff in innovative curriculum design, pedagogy, research, assessment, retention, and classroom climate initiatives.
Areas of Expertise: Content literacy and pedagogy, community literacy, interdisciplinary / inter-professional curriculum and pedagogy innovation and initiatives, dual and concurrent enrollment, and assessment.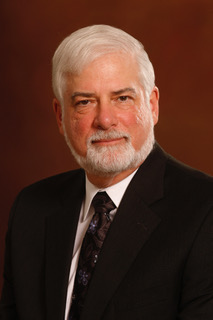 Michael A. Gealt 
Retired, Central Michigan University
Michael A. Gealt was Central Michigan University's Executive Vice President and Provost (and Professor of Biology) from August 1, 2013 through June 30, 2019.  Dr. Gealt continued his employment with CMU through Dec. 31, 2019, as Provost Emeritus, at which point he retired from the university as Professor Emeritus.
At the time he stepped down Dr. Gealt was recognized for being a champion of student success, teaching excellence, and nationally recognized research endeavors.  Several significant university accomplishments occurred while Gealt was provost, including the ten-year reaffirmation of accreditation from the Higher Learning Commission, the update of the university's Advancing Excellence strategic plan, the reorganization of the Academic Division, the reclassification of the university as a Carnegie R2 research institution, and the achievement of full accreditation of CMU College of Medicine from the Liaison Committee on Medical Education.  While provost at CMU he also sat on the Board of Directors of CMU Medical Education Partners corporation that serves as the organization for graduate medical education for the university and affiliated partner healthcare systems.
Prior to joining CMU, Gealt served as dean of the College of Science and professor of biology at the University of Arkansas at Little Rock. Prior to UALR he was dean of Engineering, Mathematics and Science at Purdue University Calumet (now Purdue University Northwest) and, before that, he held faculty and administrative positions at Drexel University, including Director of the School of Environmental Science, Engineering and Policy. Gealt received his bachelor's degree in biology from Temple University and his doctorate in microbiology from Rutgers University.  In addition to his scientific pursuits, Gealt has interests in K-12 education and from 2011-2019 served on the Board of Directors of the EAST Initiative, which has STEM-oriented education programs in more than 250 schools.
Gealt is a fellow of both the American Academy for Microbiology and the American Association for the Advancement of Science.  He served as Chair of the American Society for Microbiology Environmental and Applied Microbiology Division in 1994 and was an ASM Foundation Lecturer in 1993.  He was Chair of the Arkansas STEM Coalition from 2009-10. He continues as a peer reviewer for the Higher Learning Commission.
Areas of Expertise:  Strategic planning for organizational change; Accreditation and academic program review; Faculty governance.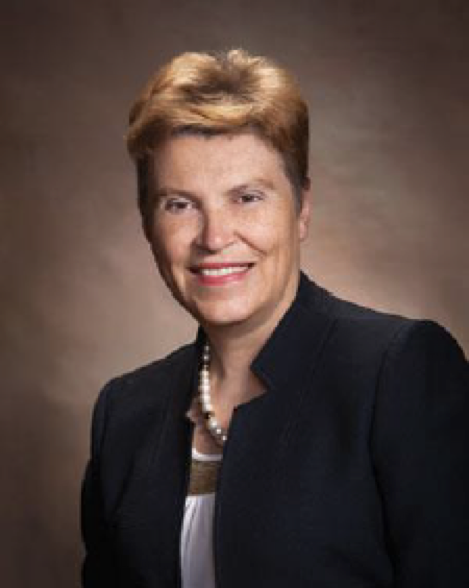 Christine M. Hammond
Retired, Mid Michigan College
Dr. Christine M. Hammond served as the President of Mid Michigan College from June 2014 through her retirement in June 2020. 
During her tenure, President Hammond positioned the College to anticipate and respond to the needs of the students and communities it serves. Focusing on student success and degree completion, the College developed 60 academic pathways and expanded its student services, including the creation of centers for veterans and career development. She strengthened ties between the College and the regional manufacturing and economic-development groups and, by listening to their needs, connected the College's skilled- trades programs to employer needs. These efforts enabled hundreds of Mid students to earn industry-based credentials through the National Coalition of Certification Centers (NC3) and its partners: Snap-On, Trane, Starrett, and Cisco.

The College's shared-governance system was developed and implemented under President Hammond, and leadership and professional development opportunities for employees at all organizational levels were substantially expanded. Concurrently, Life-Long and Community Education programs were reinvigorated, state funding and donor support were increased, and the College enhanced its presence as a respected resource for education and economic development across the mid-Michigan region.

Hammond also revitalized the Harrison campus with a major renovation of the College's original classroom building, replacing deteriorating infrastructure and mechanical systems with cost-saving energy efficiencies and adding a new Outdoor Education Center.

President Hammond's efforts were recognized at the State and national level. She received the Shirley M. Gordon Award of Distinction and the Bennett Lifetime Achievement Award from Phi Theta Kappa; the Patriot Award from the Employer Support of Guard and Reserves organization in 2018; and the Key Partner Award from MSU Extension in 2019. Upon her retirement as President of Mid Michigan College, the Chair of the College's Board of Trustees, Mr. Douglas Jacobson, issued a statement that "No one works harder than she does, and we are incredibly grateful for her vision, her dedication, and her leadership."

Prior to assuming these responsibilities, Dr. Hammond was the Chief Academic Officer for North Central Michigan College, a community college in Petoskey, Michigan. In that role, she provided leadership for its academic program, including accreditation; curricular development; faculty recruitment and development; corporate and community education; off-campus centers; and library and instructional technology. She collaborated with faculty and staff across the College to lead student success strategies in conjunction with the College's Achieving the Dream initiative.

Dr. Hammond's career integrates numerous leadership experiences in student and academic affairs across a variety of institutional settings. At Michigan State, a major research university, she served, among other roles, as the Executive Director for Administration at the Law College for ten years and as the Senior Project Coordinator for the university's initiative in Dubai, U.A.E. At Lawrence University and Thiel College, which are private liberal arts colleges, she served as an administrator in student services. She is known for her ability to design systems, policies, and practices for effective institutional governance and management, and for the effective use of data in curriculum development, strategic planning, and budgeting.
President Hammond holds a Bachelor of Arts degree in English from Thiel College (1977), a Master of Arts degree in College Student Personnel from Bowling Green State University (1978), and a Ph.D. in Higher Education Administration from Michigan State University (1994).

At the national level, she serves on the advisory board of the U.S. Global Leadership Coalition and of Phi Theta Kappa. At the state and regional level, she serves on the MI-ACE Network for Women, the Central Region Board of Mid-Michigan Health System, the MSU Ag-Bio Research Council, and as a peer reviewer for the Higher Learning Commission. At the local level, she is member of the Petoskey Rotary.

Dr. Hammond's husband Tom is a professor-emeritus of political science (Michigan State University). They are the proud parents of young professionals Emily and Stuart.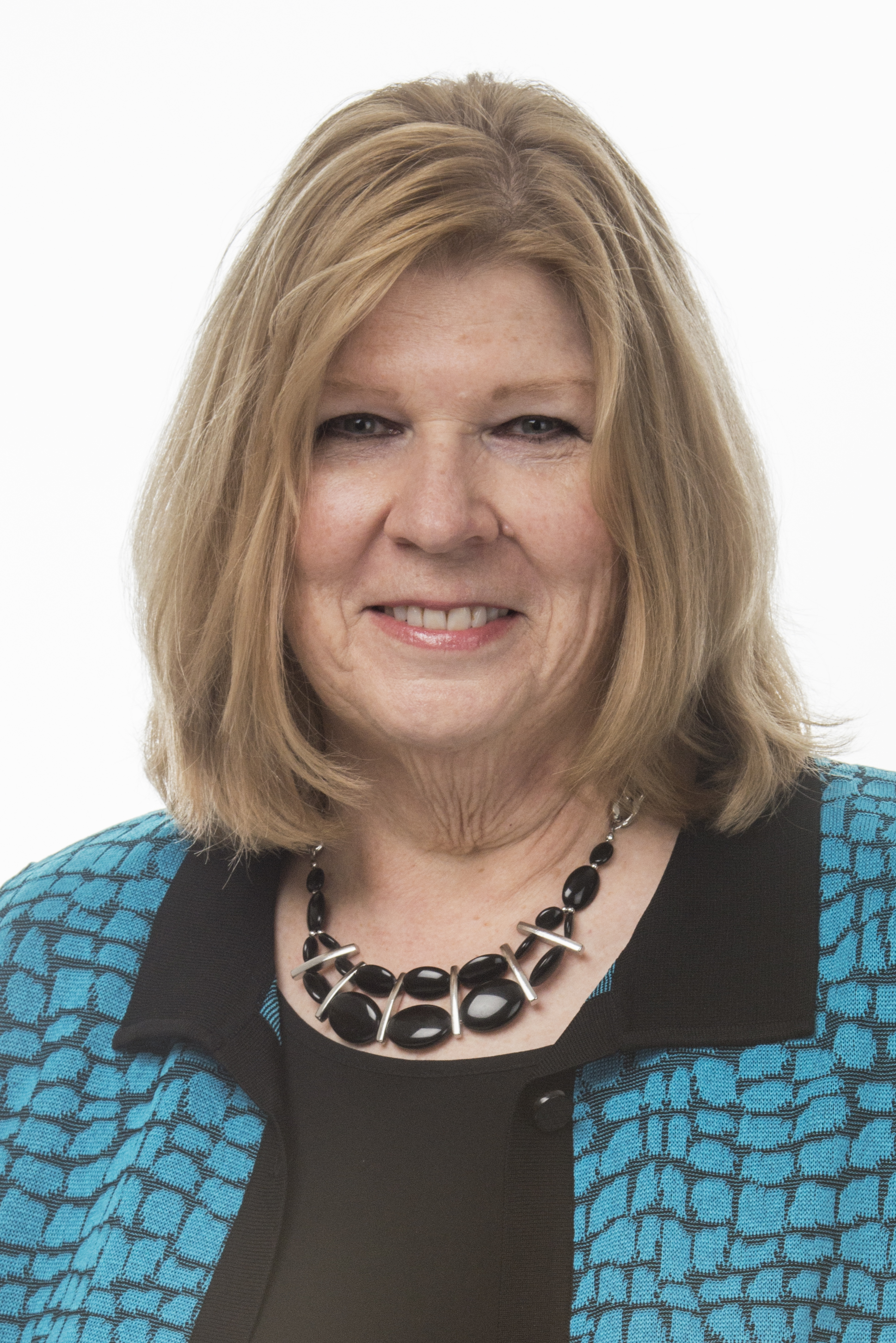 Lynette J. Olson
Retired, Pittsburg State University
Dr. Lynette J. Olson retired as Provost and Vice President for Academic Affairs at Pittsburg State University in Kansas June 30, 2019 having been appointed to the position beginning March 2010 following nine months as Interim Provost. Prior to this, she served as Dean of Pittsburg State University's College of Arts and Sciences from 2001 through June 2009 having joined the PSU faculty in 1996 as chairperson of the Department of Family and Consumer Sciences..
Olson earned a PhD in family life education and consultation from Kansas State University and a Master of Science degree in student personnel and guidance/higher education from Oklahoma State University. Her bachelor's degree in Christian education was from Ozark Christian College in Joplin, Missouri.

Olson's career includes fourteen years on the faculty at Manhattan Christian College in Manhattan, Kan. where she developed several academic programs as well as an outreach center for clergy in the area of family life education as well as overseeing dual degree programs with Kansas State University. Following that, she spent eight years on the faculty at South Dakota State University, where she served in capacities of family life specialist and Cooperative Extension Service Family & Consumer Sciences interim program leader.

Along with numerous recognitions throughout her career, in 2016, Olson received the Icon in Education Award, Ingram's (Kansas City Business Magazine). In 2014, she was recognized by the Pittsburg Area Chamber of Commerce Woman of Distinction and in 2011 was named one of Joplin Tri-State Business Journal's 15 Most Influential Women. She was recognized by Kansas State University College of Human Ecology with the Alumni Distinguished Service Award in 2001. The American Association of Family and Consumer Sciences recognized Olson with the Leader Award in 2002.
She completed a two-year term in October 2004 as President of the National Council of Phi Upsilon Omicron, an honor society of family and consumer sciences and currently serves as Chair-Elect of the Phi U Educational Foundation Board. She has held various leadership roles in state and national professional organizations. She was selected as a member of the Leadership Kansas Class of 2007 by the Kansas Chamber of Commerce. Olson participated in the Oxford Roundtable on Women in Leadership in 2006 at Oxford University in England. In June of 2008, she participated in the Management and Leadership in Education Institute at Harvard University.

Having served communities and states in various roles throughout her career, she most recently completed a term as a member of the Ascension Via Christi Board of Directors. In Pittsburg KS she served as a member of the Mt. Carmel Foundation Board of Directors, Community Foundation of Southeast Kansas Board of Trustees, Pittsburg Public Library Foundation Board, and Pittsburg Family Resource Center Board of Directors.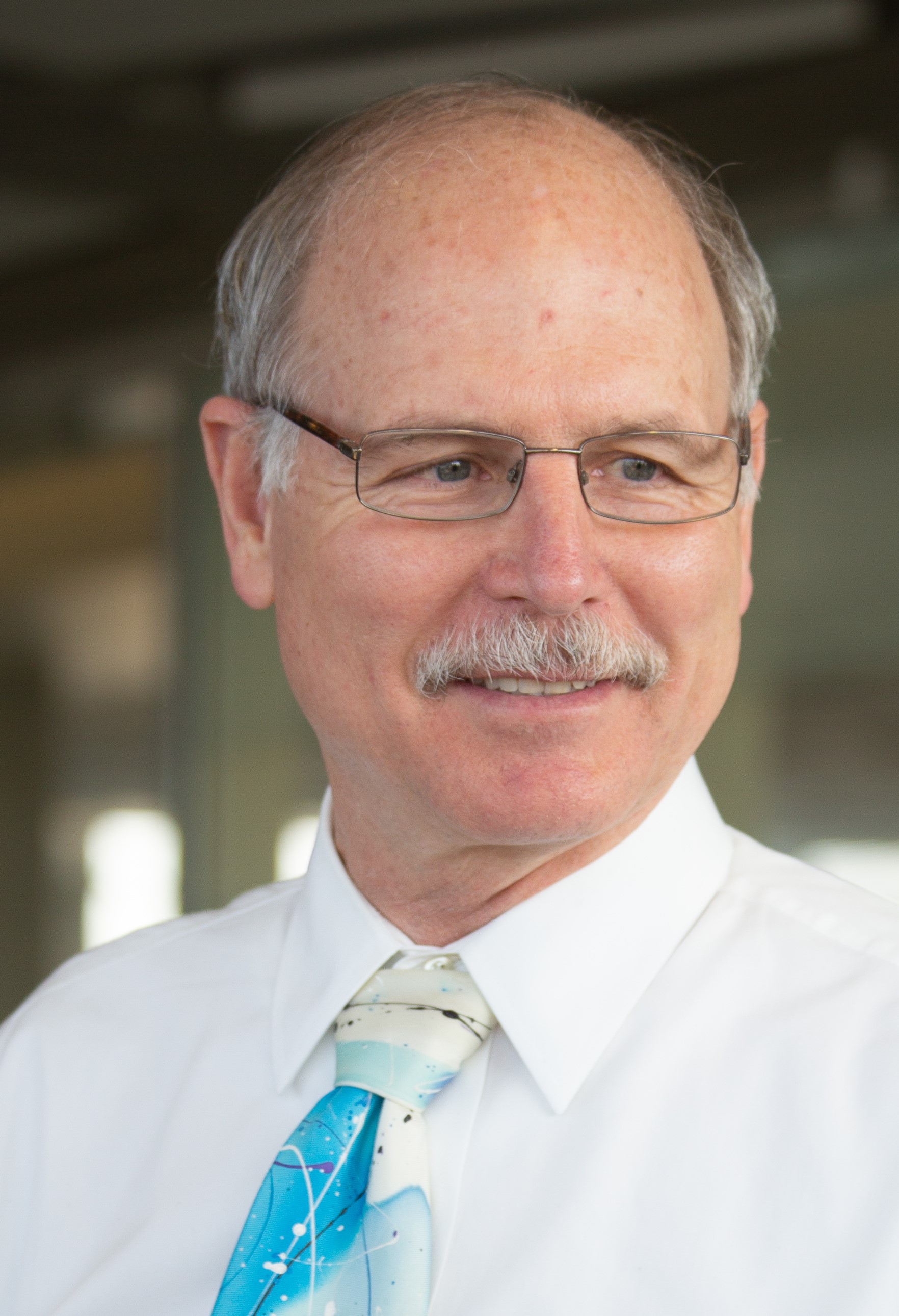 Thomas W. Peterson
ACAO Advisory Council Member
University of California, Merced and the University of Arizona

Thomas W. Peterson is Professor Emeritus at the University of California, Merced and the University of Arizona.   Most recently, he served as Provost and Executive Vice Chancellor of UC Merced and Professor of Engineering. 
From 2009-2012, Peterson was the Assistant Director of the National Science Foundation, leading the Engineering Directorate.  Prior to joining NSF, he was Dean of the College of Engineering at The University of Arizona, a position he held from 1998 until 2009.  He also served as head of the Chemical and Environmental Engineering Department from 1990-1998 and as a member of the UA faculty since 1977. 
He received his B.S. degree from Tufts University (Magna Cum Laude), M.S. from the University of Arizona, and Ph.D. from the California Institute of Technology, all in Chemical Engineering.  
During his service as Dean, Dr. Peterson was a member of the Executive Board for the Engineering Deans' Council of ASEE, and was Vice-Chair of EDC from 2007-2008.  He has served on the Board of Directors of the Council for Chemical Research, and on the Engineering Accreditation Commission (EAC) of ABET.  He was one of the founding members of the Global Engineering Deans' Council, and while at Arizona, he made global education experiences a high priority for his engineering students.  He is a Fellow of the American Institute of Chemical Engineers and a recipient of the Kenneth T. Whitby Award from the American Association for Aerosol Research.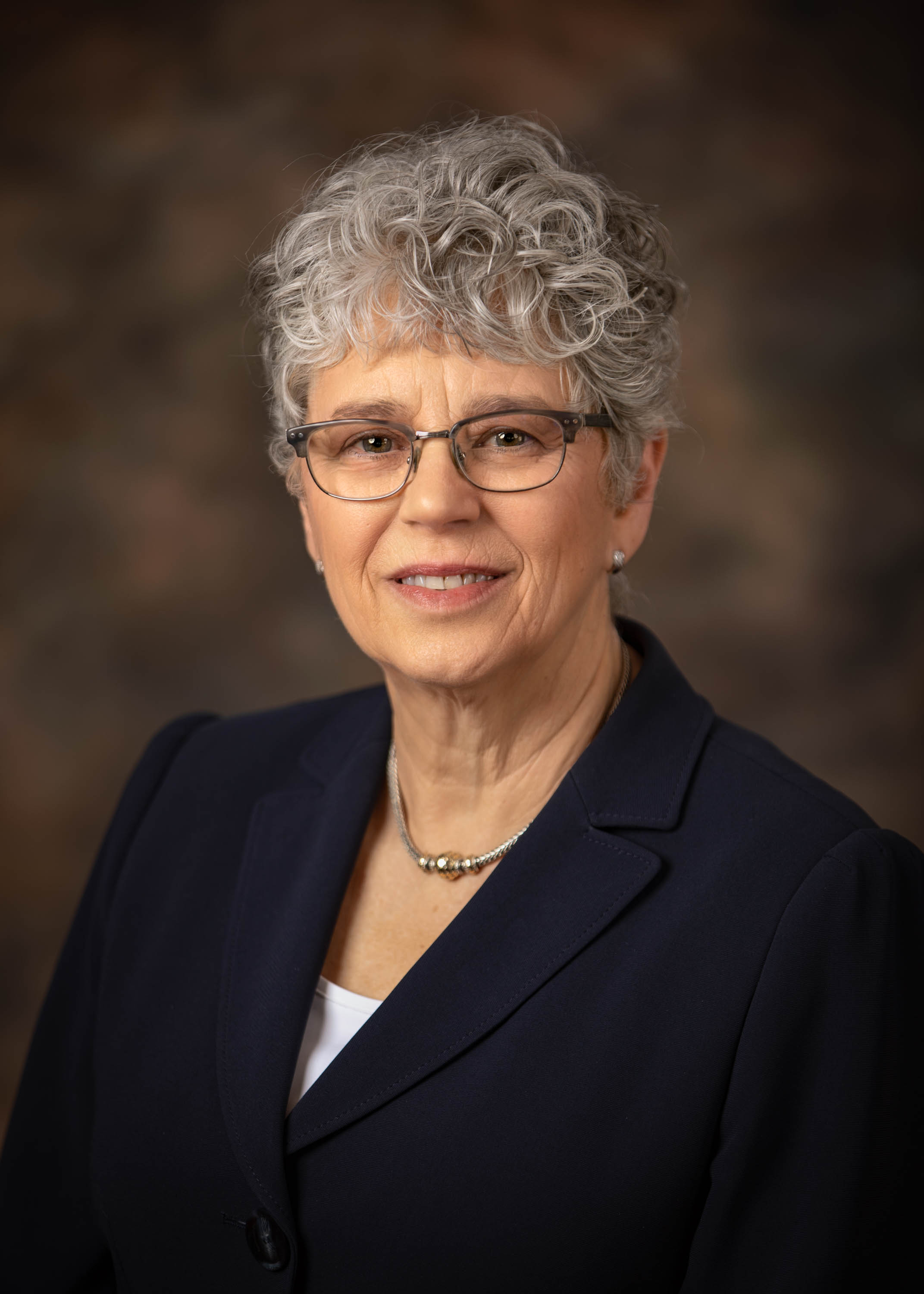 Martha A. Potvin
ACAO Advisory Council Member
Retired, Springfield College

Martha Potvin was a founding member of ACAO, a longstanding member of its Board of Directors and in 2018, its President. Her experiences in the role of Chief Academic Officer spanned several institutional classifications including a year as Interim Provost and Vice President of Academic Affairs and at the University of North Dakota while serving for 10 years as its Dean of the College of Arts and Sciences, as Provost and Vice President of Academic Affairs and subsequently as Executive Vice President for Academic Affairs and Provost at Montana State University (6 years), and most recently as Provost and Vice President for Academic Affairs at Springfield College in Massachusetts (6 years).
With a B.S. in Biology from the University of Connecticut, an M.S. in Botany/Plant Ecology from Michigan State University and a Ph.D. in Ecology and Evolutionary Biology from the University of Nebraska, Martha started her academic and administrative career at West Chester University of Pennsylvania (WCU) where she served as faculty member, Chair of the Department of Biology and Interim Dean of Graduate and Extended Education. In April 2022, she was recognized as one of 150 Most Influential Women of WCU in honor of its 150th anniversary.
Dr. B. J. Reed
Senior Vice Chancellor for Academic Affairs
University of Nebraska at Omaha

Dr. Reed has been on the faculty of the University of Nebraska at Omaha since 1982 and served as Chairman of the Department of Public Administration from 1985 to 2000 and as Dean of the College of Public Affairs Community Service 2000 to 2011.  He also served as Executive Associate to the Chancellor from 2006-2012.  In 2011, he was named Interim Senior Vice Chancellor for Academic and Student Affairs at UNO and appointed permanently in February of 2012.
He has published in numerous journals including Public Administration Review, The American Review of Public Administration, the International Journal of Public Administration, Public Productivity and Management Review, and Public Budgeting and Finance among others. He is also the author of several books on diverse topics including economic development, strategic planning, budgeting, financial administration and intergovernmental management.
Reed served as President of the Association of Chief Academic Officers (ACAO) in 2017-2018 and now serves as Past President. Reed also previously served as President of the National Council of the National Association of Schools of Public Affairs and Administration (NASPAA) in 2003-2004 and was chair of the Council on Peer Review and Accreditation for the NASPAA and Co-Chair of its Data Task Force Committee.  He served as a member of the National Council of Pi Alpha Alpha, the public administration honor society and as Chair of NASPAA's Social Equity Committee.  Reed participated as Co-Chair of the Mayor Fahey's Police-Fire Study Commission and also Chaired the City of Omaha's Charter Commission. Reed was elected as a Fellow of the National Academy of Public Administration in 2005 and recently completed a six-year term as member of the Board where he served as its Secretary and a member of its Executive Committee.
His community service includes Board of Directors of the Love Jazz Arts Center, Live Well Omaha (where he served as Chair for four years) and the Omaha Community Partnership where he served as Chair for three years.  He has been a member of the training coordination board for Omaha Neighborhood Builders.  He is also Past President of The Dundee Memorial Park Neighborhood Association and served on the 30th Anniversary Committee of Leadership Omaha and on the Board of the Midlands Latino Community Development Corporation.